CONTINUING COMMUNION
AVERTS MAJOR SCHISM,
MAINTAINS EXISTING CANONS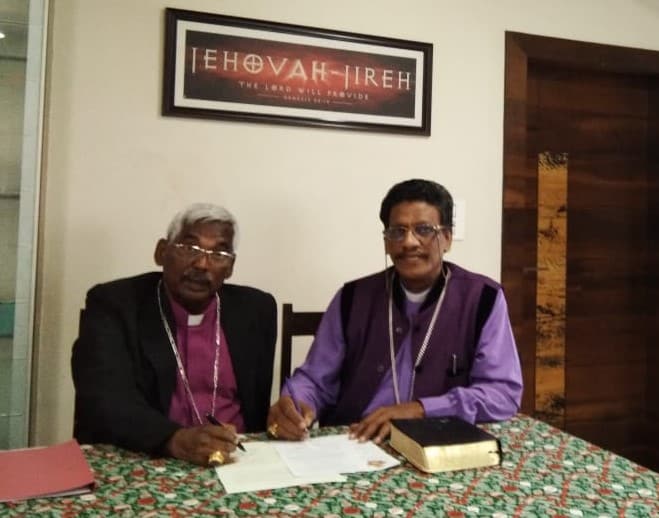 After three years of internal debate over the necessity of an overarching Canon Law, the CEEC.CHURCH's largest provinces have unanimously agreed to stand together.
They continue to operate under their current version of Canon Law, adopted in 2016.
In a decision guaranteeing the continued historicity and validation of the CEEC.CHURCH, 98% of original churches and clergy choose continuing communion and remain globally united, with only slight adaptation to their name.
Our Mission
The mission of the
Continuing Evangelical Episcopal Communion
is to:
Make visible the Kingdom of God to the nations of the world
Proclaim the Gospel of Jesus Christ
Walk in obedience to the Great Commandment: to "'love the Lord your God with all your heart and with all your soul and with all your mind and with all your strength.' And 'Love your neighbor as yourself'" (Mark 12:30-31)
Work with the whole Church in discipling all nations, that the Great Commission may be fulfilled
Serve the least, the lost and the lonely in Christ's name
Bring the rich liturgical and sacramental life of the apostolic church to searching charismatics and evangelicals
Share the power of Pentecost to those in the historic churches
Provide an ecclesial home for all who seek convergence and apostolic reformation
Contribute to the unity of the Church of God, that the world may see Jesus
Establish interdependent ecclesial jurisdictions, congregations, and ministries throughout the nations of the world
Pray that God's will may be done "on earth as it is in heaven"
Worship that the glory of the King is manifested throughout the earth
Build on the apostolic foundation of the ancient Church that the glory of the future church may be revealed
Train and release millions of Christians into their callings and ministries, that the Body of Christ may be unleashed in every locality
Raise up generations of Christian leaders to further the mission of the Church
Embody and promote the faith, order, worship, ministry, and vision of the Church established by Christ and his apostles