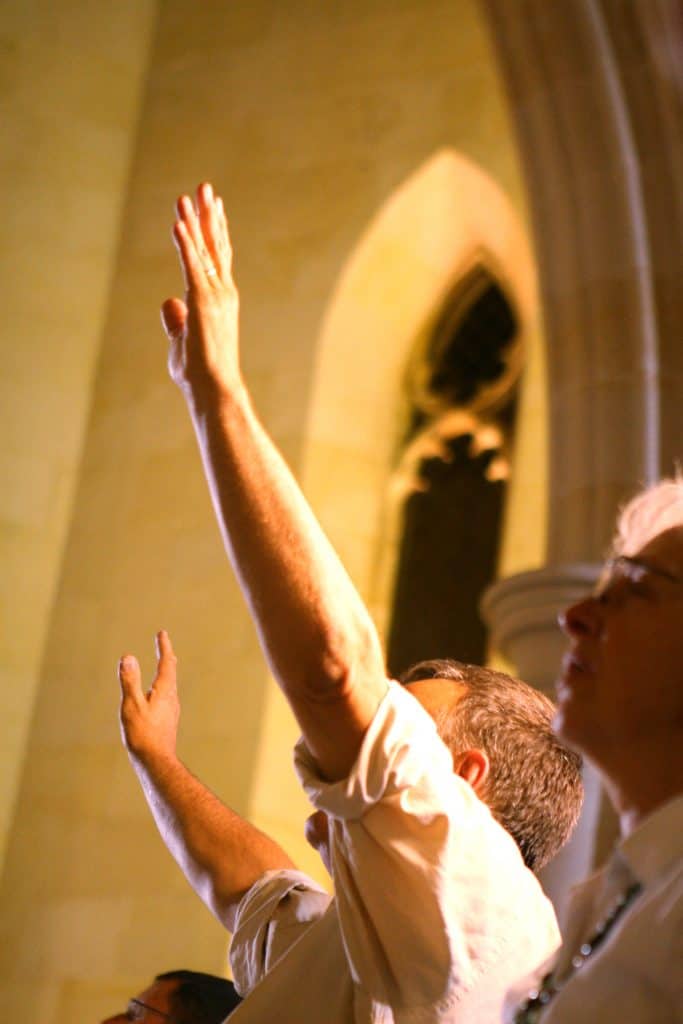 "Equip the saints for the work of ministry."
The Apostle Paul tells us in Ephesians 4 that the job of those called to lead is to keep on equipping our people and building up the body of Christ until we all attain to the unity of the faith. As a communion, the CEEC.CHURCH desires to provide the tools that will help you equip those you serve, whether that is a single disciple, a small group, a church or a nation.
We are committed to hands on, shoulder to shoulder ministry training. The word of God says that"iron sharpens iron," but that is only true if they are in close contact with one another; and often there must be a bit of friction involved. We have to be close enough to one another to touch each other's lives; and we must trust one another enough to live through the friction.
We pray that the resources you find in this area will draw you into closer relationship — both with the Lord Jesus Christ and the people with whom you are in close fellowship. May you be equipped for the work of ministry, be built up in Christ, and press on until we attain the unity of the faith that comes from maturity in Christ Jesus.
Manual of the Table for CEEC.CHURCH priests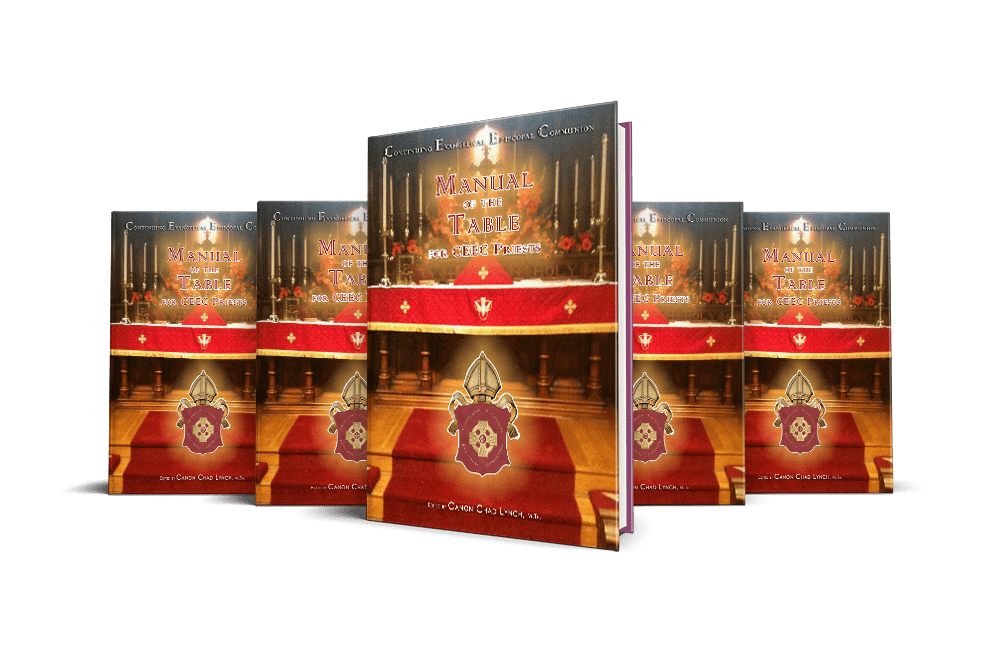 The Rev. Canon Chad Lynch has assembled an extraordinary guide for CEEC.CHURCH priests to use in the learning of proper methodology and rubrics for celebrating the Eucharist in a broad church environment, such as Rite III or even a Rite IV congregation. The book also includes introductory materials that many will find helpful as both instruction and review. Edited and updated in 2020.
Powerful Tools For Powerful Ministry
These tools are provided by the generosity
of several partners in an example of unselfishness and love.
Freely you have received; freely give.
THE DAILY OFFICE 2019 ACNA BCP
This companion to the ACNA 2019 Book of Common Prayer provides a rich resource for personal or communal prayer. It includes the offices for morning, noon, evening and compline. Multiple options in the settings allow it to be customized to your personal preferences.
THE DAILY OFFICE TRINITY MISSION
The Trinity Mission works to make ancient Christian formation more accessible to the modern believer. Since January 1st, 2013 they have been providing the Audio Daily Office and other prayer podcasts.
THE ONLINE BOOK OF COMMON PRAYER
The Book of Common Prayer is the Bible arranged for worship. Several excellent versions are available online.
TEXT THIS WEEK
The Text This Week is an online lectionary that lists the Old Testament, Psalm, New Testament and Gospel reading for the coming week. Linked lectionaries include the Roman Catholic, Episcopal, Lutheran, United Methodist, Free Church and Evangelical Lutheran Church in Canada.
Site also includes scripture study notes, worship links and other sermon prep resources.
BOOK OF COMMON PRAYER (FORMATTED)
The 1979 U. S. Book of Common Prayer. Files are formatted as the original. It is intended to be as identical as possible to the U. S. Book of Common Prayer in appearance.
The text is in three word processing formats: RTF (Rich Text Format), which is recognizable by nearly all word processors, MSWord (Microsoft Word formatted files),and also in PDF (Adobe Acrobat) files, which look more like the original, but are not generally editable without special software.
Bible Apps for Your Smartphone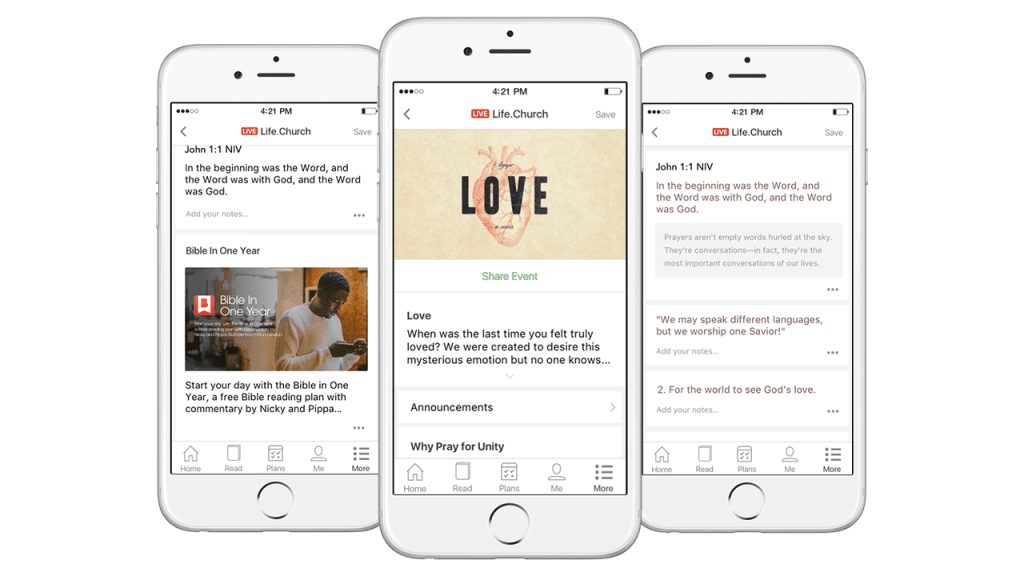 YOU VERSION
YouVersion includes hundreds of Bible versions, hundreds of reading plans, and dozens of languages
LOGOS BIBLE APP
Pastor-focused app with more than 40 free Bibles and other books. When you sign in with a free Logos account, you get access to additional resources and tools, such as devotionals, reading plans, favorites, highlighting, and note-taking.
OLIVE TREE
Learn from great scholars through thousands of resources, including commentaries, maps, & dictionaries
FAITHLIFE STUDY BIBLE
The world's most advanced electronic study bible, the Faithlife Study Bible App gives you access to the study Bible right from your phone or tablet so that you can learn and grow wherever you are.
BIBLE GATEWAY
Bible reading and Bible study, including more than 90 different Bible translations
BIBLE IS
Bible.is offers mobile access to more languages and Bible translations than any other Bible App, and includes dramatized Bible audio and The JESUS Film Project. You can READ the Bible, LISTEN to the Bible, and SEE the Bible as never before
COUNT TO ONE:
GOD'S PLAN FOR CHRISTIAN UNITY
God gave Bishop Robert an interesting task one day in prayer, telling him "I am teaching you to count to one!"
The lesson was to be found in a simple truth revealed in the pages of the scriptures. The Lord's determination to see the unity of His Body restored and His desire to see the power of His glory displayed to a lost and dying world will strike you with deliberate force as you take in the message of Count To ONE.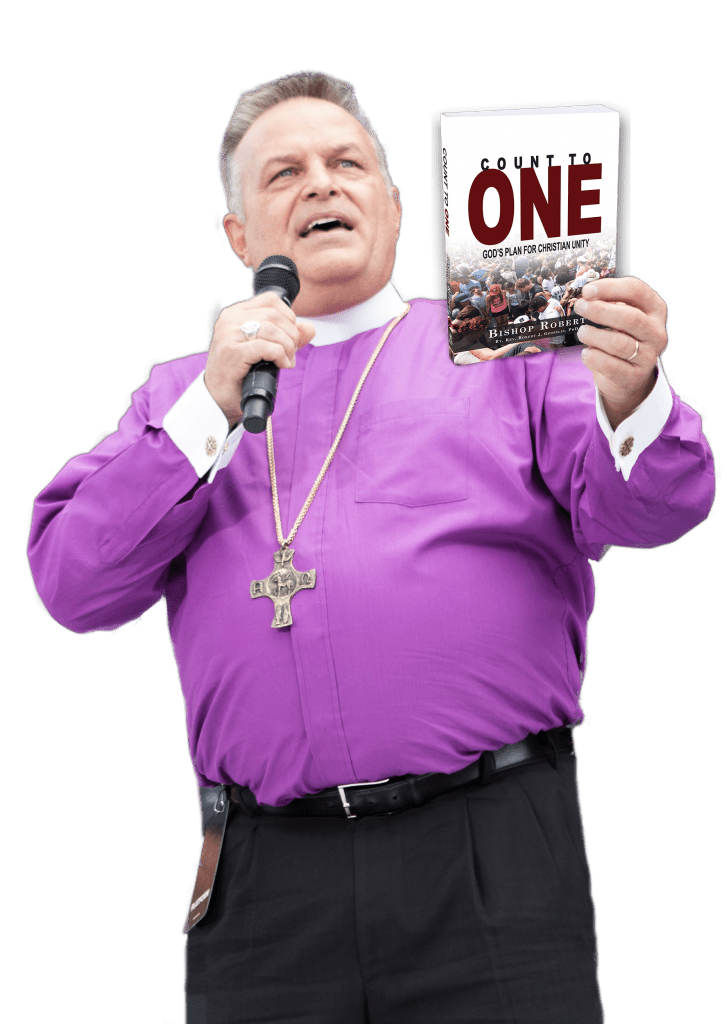 Read the book and meet the family you never believed you had.
Bishop Robert lifts the veil on what the Holy Spirit has been doing across the globe, inflaming hearts of believers everywhere to fulfill Christ's prayer. Today God is moving His Church to the place of unity we see in John 17! Count To One lays a simple and compelling foundation every believer can stand upon, examining the issues and answering the questions everyone asks about overcoming the barriers to genuine Christian unity.
A few things you'll discover in Count to ONE: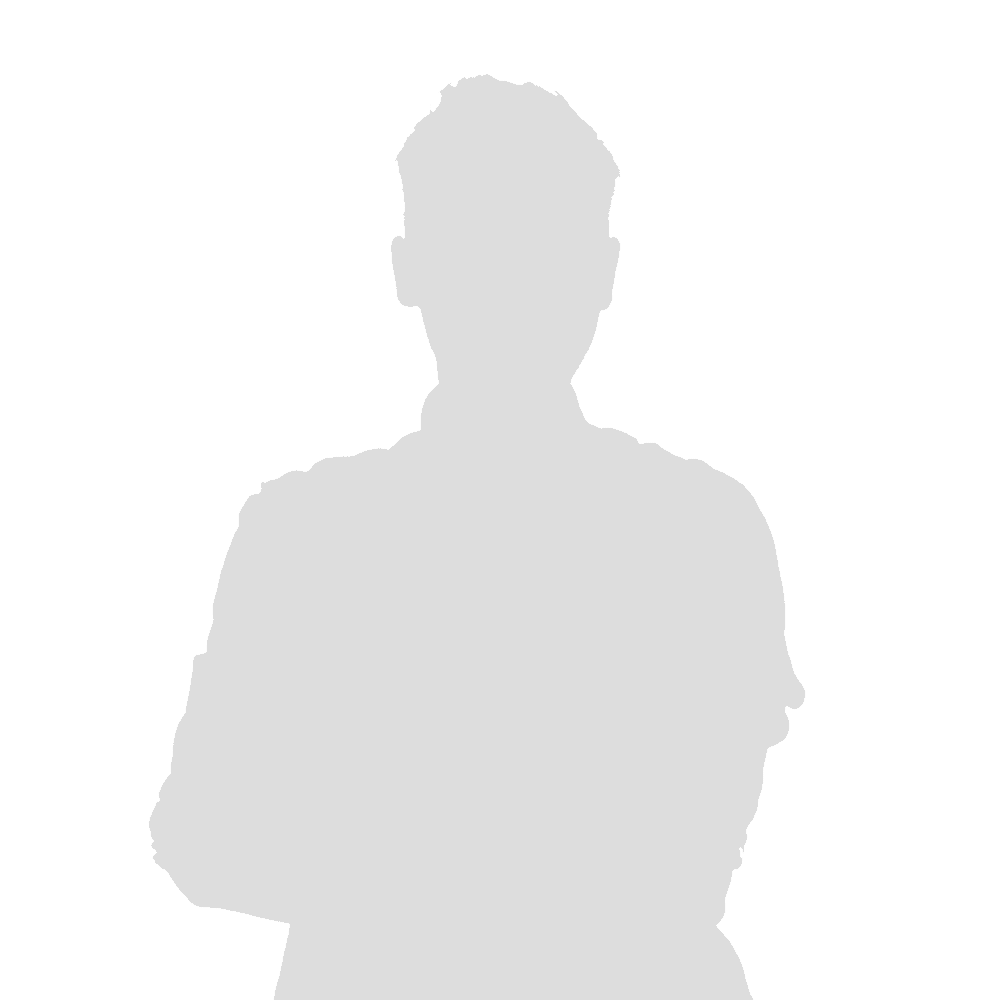 Don't Fight Internet Porn Alone
LIVE THE POWER OF A PORN-FREE LIFE —
with the power of internet accountability X3watch helps tempted individuals struggling with online porn to get free by connecting them to open and honest relationships – people you know and trust who can stand with you.
The app will help develop personal accountability so you can live in peace and say goodbye to porn … FOREVER!
Plans for Individuals and Families
Inexpensive solutions to help win the battle over porn for yourself and the ones you truly love most.
Over 1 Million Installs
Unlock your potential with the key of accountability