Fr. Chris Lee is an Ordained Priest in the Communion of Evangelical Episcopal Churches (CEEC.CHURCH). He has served as Senior Pastor, Itinerant Preacher, and Worship Minister for over 21 years.  Fr. Chris graduated (Magna Cum Laude) from Indiana Wesleyan University with a Certificate in Human Services, Bachelor of Science in Business, and a Master of Arts in Ministry.

He is also the twice recipient of Indiana Wesleyan University's "Outstanding Professional Award". Fr. Chris is the author of "Revival Meetings: God's Fresh Oil For The Church", published by Brentwood Christian Press, and many articles for MyKlove and Klove Family.


For the last seven years Fr. Chris has served KLOVE & AIR1 radio networks as a full time Associate Pastor. In that seven years, he has seen the radio network grow from 30 to almost 60 million listeners. 

"Last year we received more than 87,000 pastoral calls, and responded to over 400,000 prayer requests," Fr. Chris said. "It has been both a privilege, and an awesome responsibility."

He also told Fr. Chris about the various struggles he was having as a result. He was obviously traumatized, and perhaps wrestling with a great deal of survivors guilt.  Fr. Chris urged him to follow-up on their conversation with some resources, and prayed for healing and peace. The soldier expressed his gratitude for the ministry and the hope it had given him.

Another recent call was from a hysterical father, calling from an emergency room. His toddler had fallen into a swimming pool. At the time of the call, the boy was on life support and the outcome was bleak; but the father knew we prayed, and called us first thing in order to begin prayers for the boy.  We prayed long and hard.

About one week later, Fr. Chris received a call from the same father, reporting that his son had died and that they had just buried him. He wanted Fr. Chris to know that he and K-LOVE had walked his family through the darkest hour of their entire lives.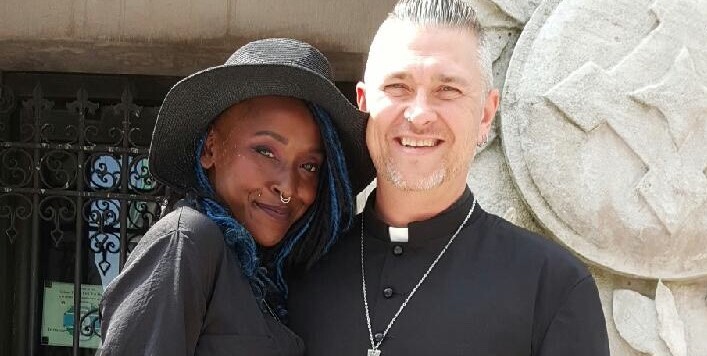 Reaching Across The Divide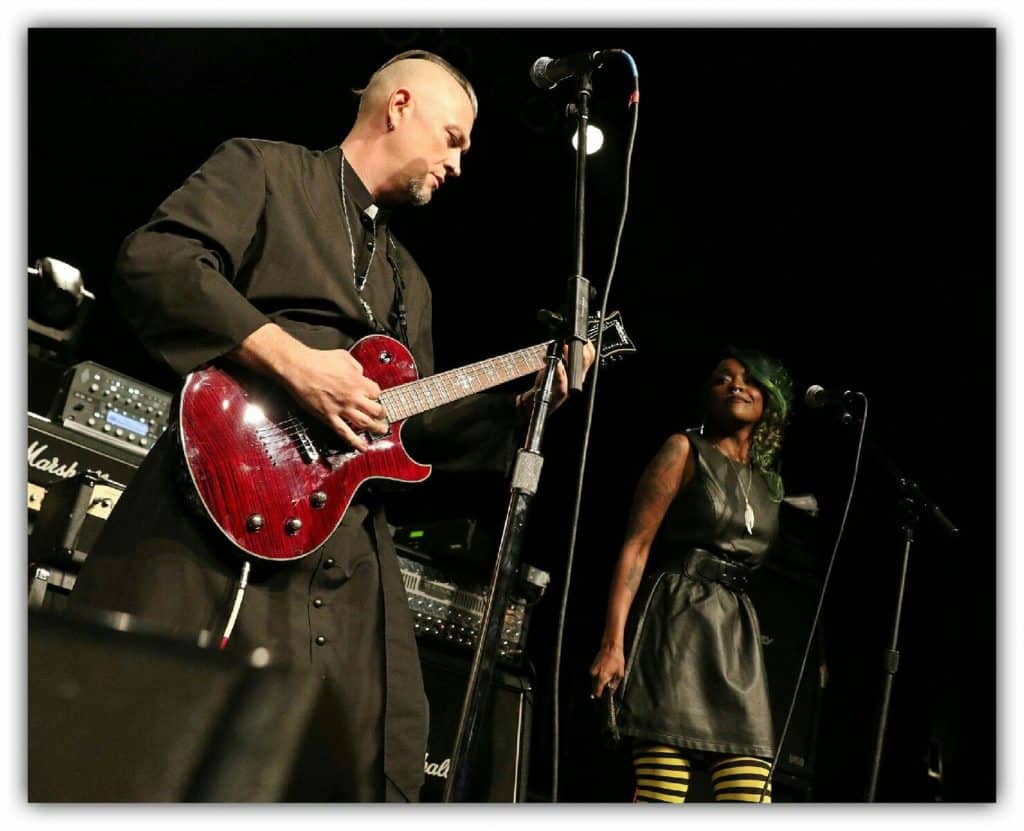 Having a versatile stage band has been important to keeping variety in their shows. CHP performs as either a duo (Father Chris and DoniRox), or a full stage band which recently consisted of "The Hollywood Twins"; Daren and David Short on guitar and drums, and Stephen Tarak on bass.
CHP has performed with several bands including: Chaotic Resemblance, GFM (Gold Frankincense & Myrrh), Whitecross, Petra, and Stryper.
They have appeared in several iconic venues including: The Big-Ticket Festival (MI), Old National Center (IN), Murray Hill Theater (FL), The Depot (PA), as well as on radio (Stuck and Gunner show Q95), in magazines, and on blogs.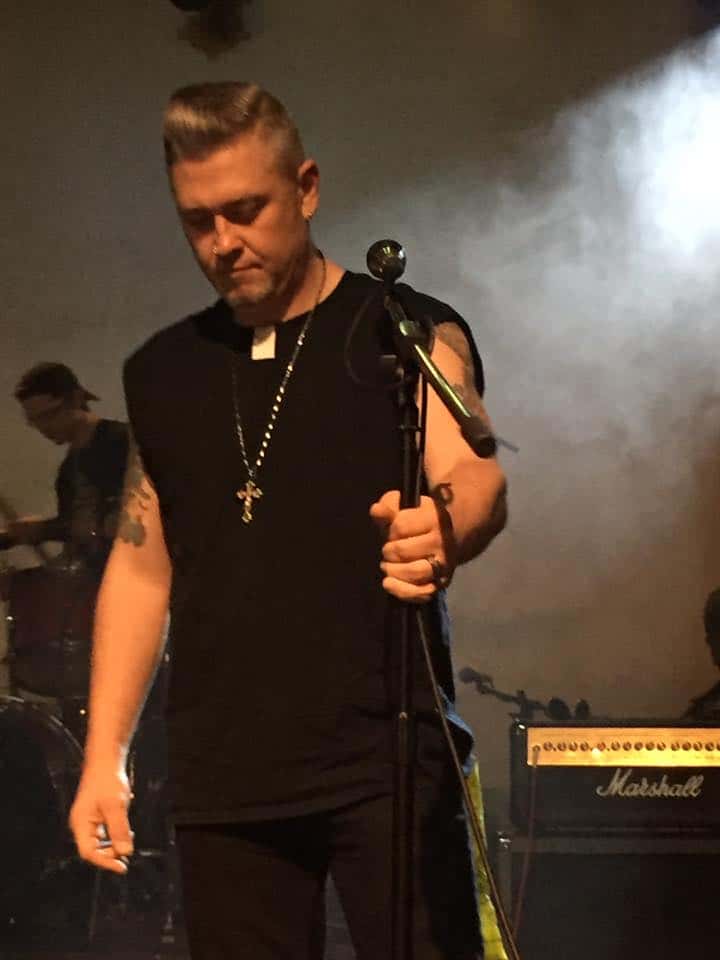 The heart of the ministry is Christ centered with hopes to openly share Jesus Christ through Music, Word, and Sacrament called "Ancient-Future Worship".
Currently, Fr. Chris leads an ongoing worship experience and ministry outreach at a weeklygathering in Indanapolis called Reconcile Indy, where he and his team are deliberately implementing an "Ancient-Future" worship expression.
"Ancient-Future Worship" was best described by Dr. Robert E. Webber as "connecting us to the early church, ancient-future worship allows us to taste, the communion of the fullness of the body of Christ while rooting us in God's story and mission in the world."
"The younger people come for the music," says Fr. Chris, "but they are drawn by the love and acceptance the feel, and end up embracing they message of Christ."
Currently meeting at Trinity Church, 6151 North Central Ave in Indianapolis, IN, Reconcile Indy gathers on Saturday evenings. It typically begins with a time of reconciliation (confession) at 5pm, followed by a service of Worship, Word, & Table.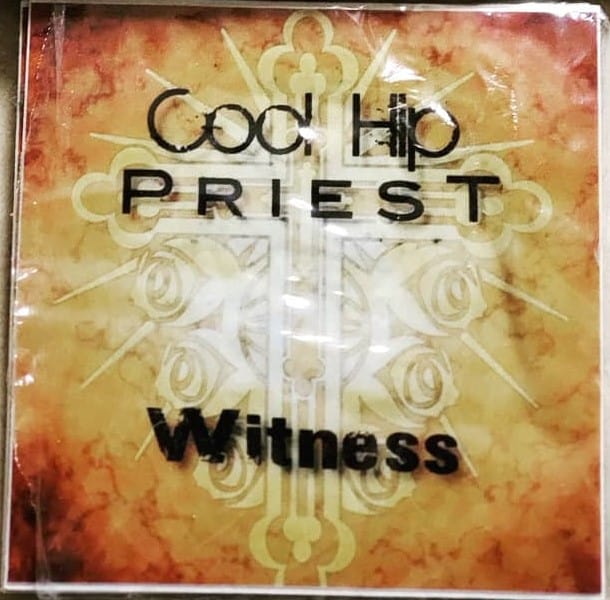 CHP's first EP titled "Witness" is released by Virtue International Records and "mixes worshipful ballads and metal fury" (Paul Ahnert, Ahnertthoughts Blog)
Find the Cool Hip Priest on your favorite social network: