The CEEC.CHURCH priests who live in our Benedictine Community in Miami Florida are living the credo of St. Benedict — Ora Et Labora — Work and Pray. They diligently work, live a simple life in community, and then share from their abundance with the poor — all the while covering their work and their ministry with prayer.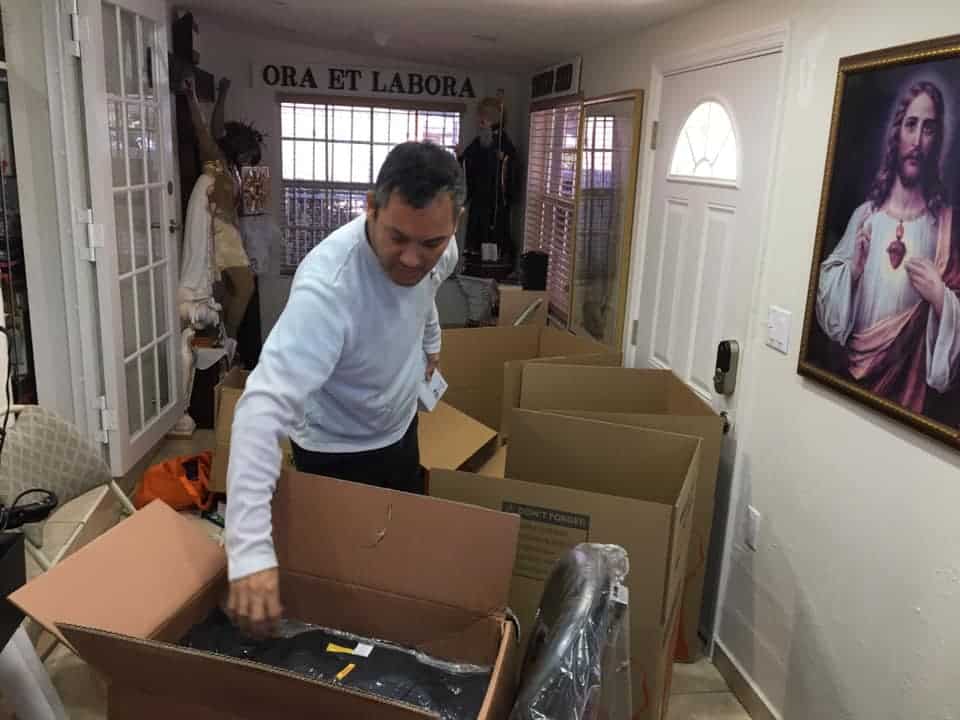 Bishop Misael Carmenates, OSB, is seen here double-checking the contents of one of the several boxes of aid that the Benedictine Community recently sent to the CEEC.CHURCH Diocese in Mexico City that is ministering to desperately underprivileged people.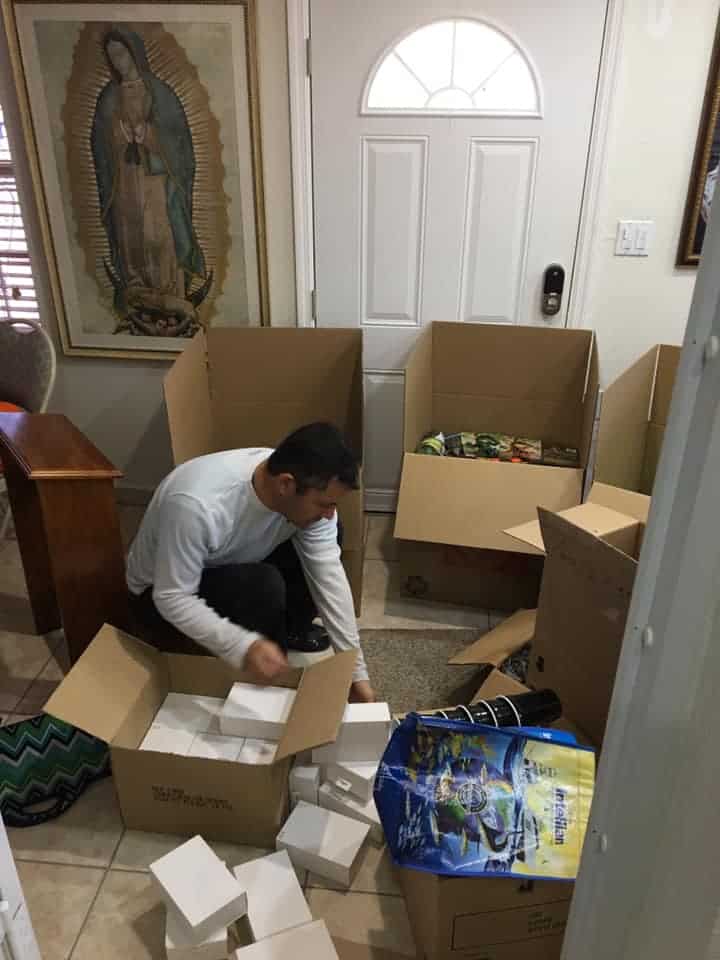 The need is great, and help is being sent to some of the poorest people in the world.
You can also help! Perhaps you think that your cooperation is little more than a drop of water in the ocean — but when a group of us combine our drops, then our combined drops make a bigger difference.