The General Secretary's office administratively extended the validity of all valid clergy credentials until Dec 30, 2022 during the COVID pandemic. Applications for Clergy License renewal for all clergy within the Province of Reconciliation are now due.
Clergy License Renewal Process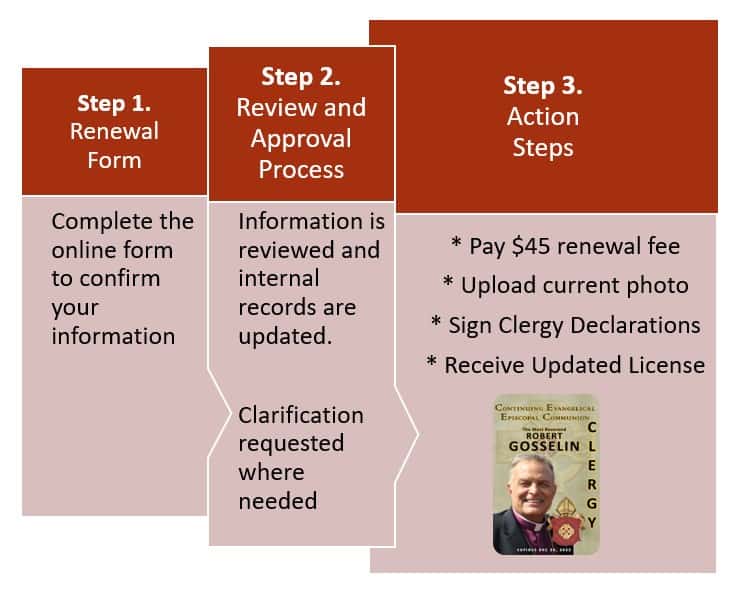 1. Complete the form below
2. General Secretary will review.
3. Upon approval you will receive:
–3.A — An invoice for US $45 Clergy License Fee via email
(Fee can be reduced or waived during the review process.)
–3.B — A request to complete a current Clergy Declaration
–3.C — A request for a current digital passport-style photo in clerical attire
Once all the above items have been received, reviewed and processed you will receive an updated CEEC.CHURCH Clergy ID card and Celebret license that will remain valid until Dec 30, 2023.

---