8 MAY 2020 – Gujarat State, India
Workers from the Continuing Communion are reaching out to those in their communities, distributing food to families in need.
The CEEC.CHURCH's SHALOM CHARITY MISSION today was distributing groceries in the Jeri Khurd Village, Dahod District, Gujarat State.
We distributed groceries to 170 Bhil Tribal children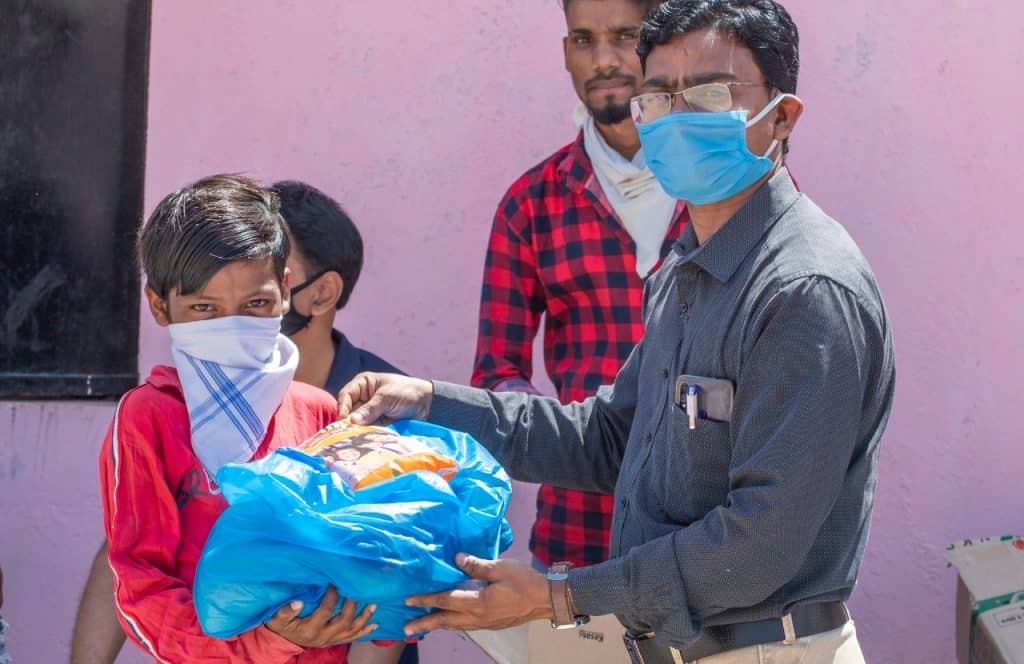 Thanks to our God and the donors. Keep praying and supporting us, we have many tribal villages to serve during this COVID-19.
Across the nation of India, much of the economy is informal, with millions of people living day-to-day for their food needs.
Please consider helping fund additional food distribution. 100% of your COVID-19 gift goes to the field of need.
CLICK THE "GIVE" BUTTON IN THE HEADER ABOVE.